Location:
21300 Sherman Way Unit 13 Canoga Park, CA 91303
Please contact us for a short interview with one of our associates who will personalize a strategy to fit your individual business situation. Whether you are being audited, need tax advice or are starting a new business, our team of experts will use our many years of experience to assist you with your individual needs.
Hours:
Mon - Fri: 9AM - 6PM
Sat: 10AM - 3PM
Sun: By Appointment Only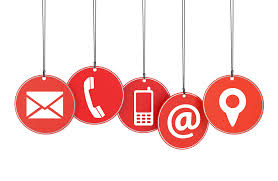 Disclaimer:
The information presented on this website by Tax and Accounting Group does not represent legal advice, and cannot be used as substitute for the advice provided by an attorney. It is only for the purpose to provide you with general information. Use of the contents of this site is strictly prohibited, other than for non-commercial, personal use. None of the contents in this site may be published or reproduced without the expressed, written consent of Tax and Accounting Group.