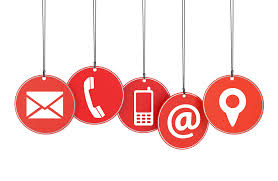 Tax and Accounting Group
Your all inclusive business solution; a one stop site for all of your business needs. Whether you are starting, or already operating, a small, medium or large business, our dedicated and professional staff will guide you in an easy and knowledgeable direction to start or continue your operation, worry free. Our team of experts will provide you with the support your company needs for you to do what you do best, service your customers. Leave your bookkeeping, payroll, filings, incorporation, income tax to us. Need a sales permit? A Business License? Payroll? Have you ventured into a new field? We can help. Have you received a letter from the IRS? Let our experienced Enrolled Agents handle it and resolve it with the best solution possible. Come meet with us and let us show you a bright new start for your company! Please call us to schedule an appointment at a time most convenient to you; we'll accommodate a time that does not interfere with your business.
If you need assistance with an audit or a Tax matter, or if you're in need of accounting or financial services, please give us a call. It would be our pleasure to apply our experience and expertise to your specific situation. At TAX AND ACCOUNTING GROUP, we specialize in providing a broad range of services and support needed for your business steady growth.
Disclaimer:
The information presented on this website by Tax and Accounting Group does not represent legal advice, and cannot be used as substitute for the advice provided by an attorney. It is only for the purpose to provide you with general information. Use of the contents of this site is strictly prohibited, other than for non-commercial, personal use. None of the contents in this site may be published or reproduced without the expressed, written consent of Tax and Accounting Group.